Welcome to our
Boutique-Hotel Villa Melsheimer
Family owned and run, the Hotel faces directly on to the banks of the river Moselle, opposite steep vineyard cladded hills, at the very heart of one of the most picturesque and popular river valley landscapes of Europe. The Hotel itself consists of three buildings, linked by paths through our gardens; the main house, with its river terrace, reception, bar, lounge and dining room: the "Villa": and what was called the "Müllehaus". All are steeped in history, and in Napoleonic times, the "Müllehaus" itself served as a prison, and later became the village "pub" or hostelry.

Now, of course, all the guestrooms, the reception areas and the restaurant are newly refurbished, decorated and modernised to the highest standard, and we hope that their warm colours and their lavish interiors will make you feel welcome and "at home."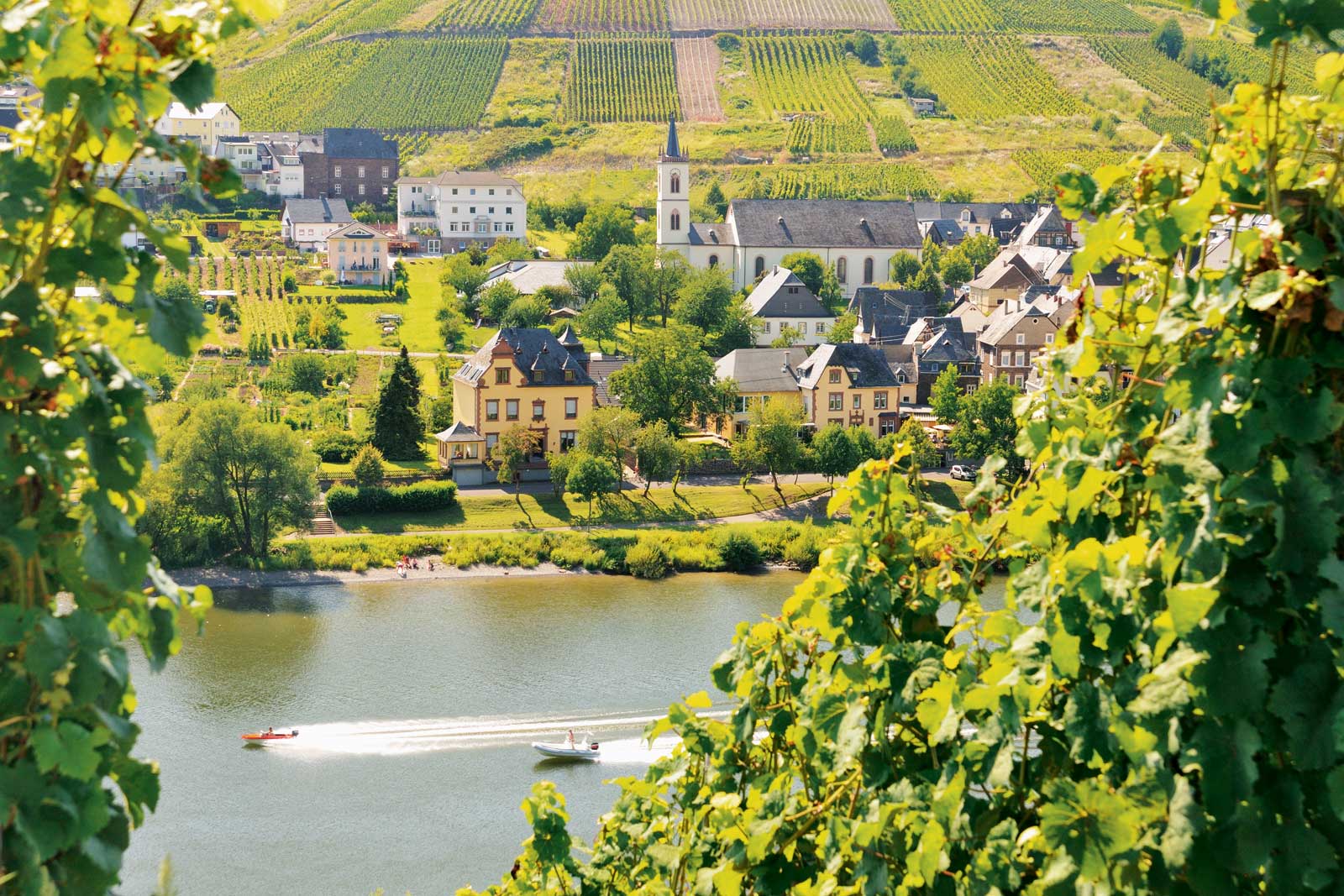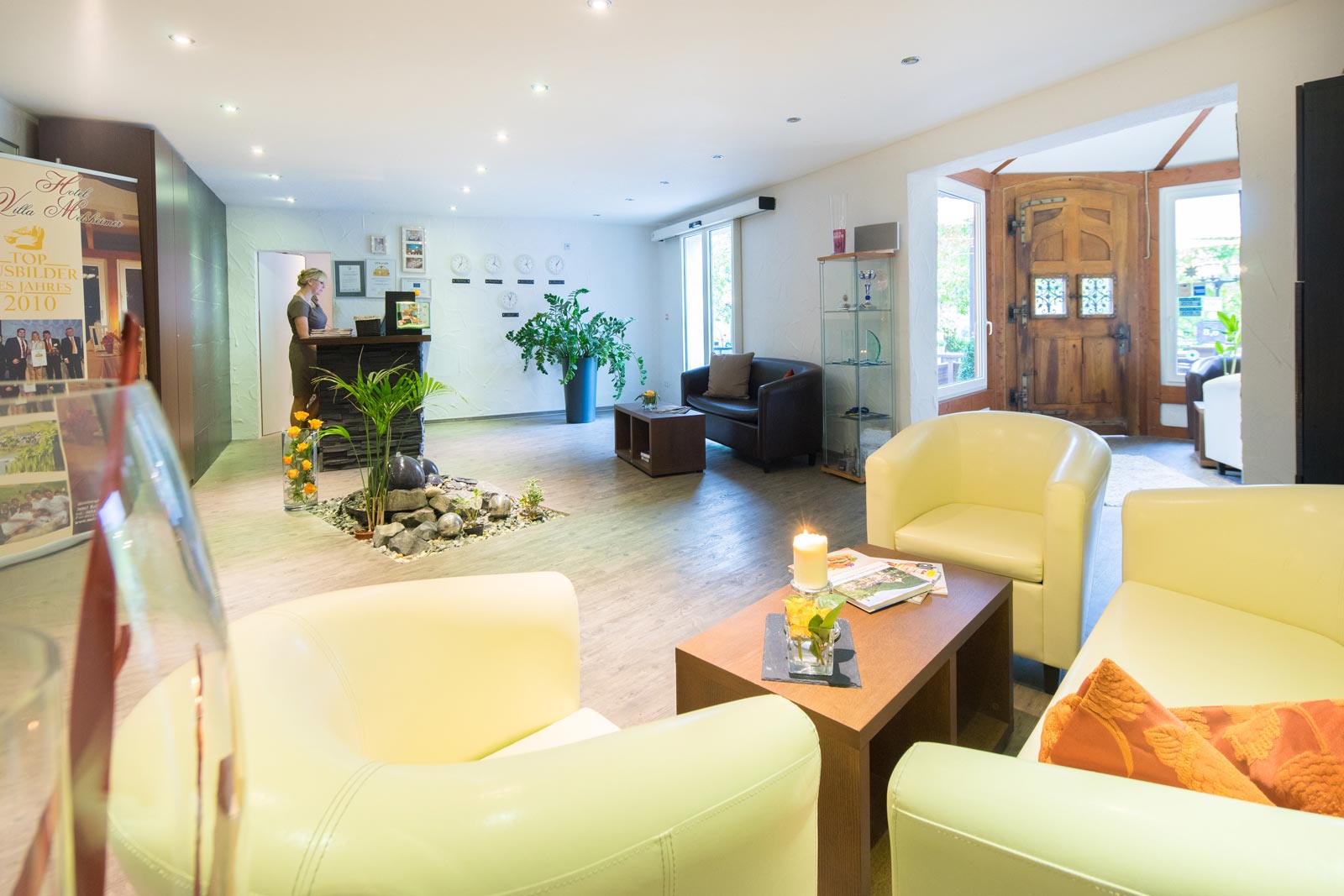 Come inside and be treated like royalty!
We are especially proud of our Award winning restaurant and culinary expertise. Dirk and his team endeavour to make your meals truly memorable, indulging your appetite with a sumptuous mix of traditional and innovative German cuisine, infused with some French and international flair. There is a full menu throughout the day , so we hope you will discover its culinary delights, either on the balmy terrace overlooking the river, or in the sunlit conservatory, accompanied perhaps by a glass or two of the excellent Moselle wines which so characterise the area.

Enjoy all modern facilities but in a historic setting.

We are looking forward to welcome you
Britta & Dirk Melsheimer and the Villa-Team
Hotel / Prices
Room rates including buffett breakfast !